<![if !supportEmptyParas]> <![endif]>Last update: August 14, 2014
---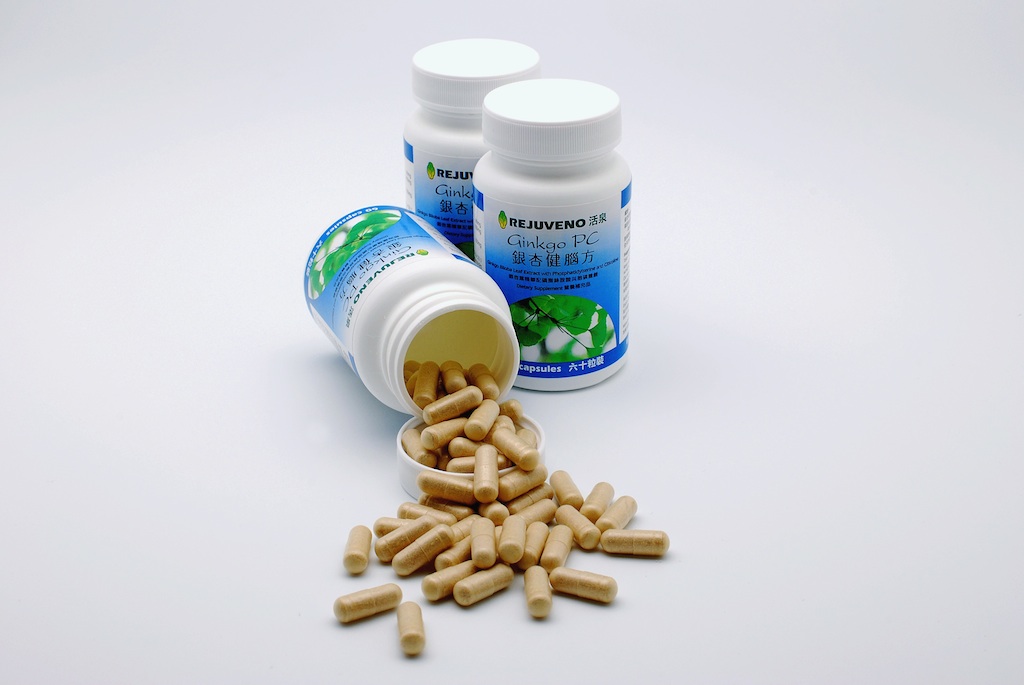 The Ginkgo tree is one of the world's oldest trees. It can continue to grow for over 4,000 years. Ancient Chinese used the fruit of Ginkgo as herbal medicine, but discarded the leaves. In recent years, French and German scientists studied the longevity of Ginkgo leaves. They found active ingredients which improve blood circulation in the brain and the secretion of neurotransmitters, and are particularly useful for improving memory and preventing deterioration of brain function. Today, Ginkgo Biloba has become one of the most researched herbs in the world. In Europe, it has become one of the most widely prescribed medicines. Among all plant medicines in the world, Ginkgo products probably have the highest sales volume in terms of dollars, reaching $500,000,000 in 1991. Ginkgo is different from other drugs because it is safe and free from side effects.
Ginkgo leaves have a wide range of protective benefits to the human brain. Using double-blind controlled cross-over clinical studies, German scientists have shown that Ginkgo Biloba Leaf Extracts can restore memory and brain function for patients suffering from poor memory, improving them to the performance level of healthy young people. Ginkgo leaves can improve blood circulation in the brain.
The Ginkgo flavoglycosides and trace elements can substantially increase Super Oxide Dismutase (SOD) in the human body. By scavenging free radicals, they provide anti-aging benefits. They can also improve microcirculation in all parts of the body. Ginkgo leaves contain many essential elements needed by the human body, particularly the trace elements which work synergistically to maintain good health. The most abundant elements are calcium, magnesium, potassium, phosphorus, iron, and strontium. Other trace elements include copper, zinc, manganese, and lithium, etc.
The terpene lactones in Ginkgo Biloba improve circulation in capillaries, and reduce the damage done by oxidised LDL. There are 17 amino acids in Ginkgo leaves. Their total weight constitutes 10.8% of the leaves. They include all the essential amino acids needed by the human body. So Ginkgo is very nutritious.
The materials for Rejuveno Ginkgo PC are extracted using the most advanced scientific methods which yield the highest amounts of active ingredients. The toxic Ginkgoic Acid is eliminated in the process. The process is supervised by Rejuveno's scientists and includes the best quality control procedures. The encapsulation is done in Canada and the amounts of active ingredients are guaranteed to be the highest.
Active Ingredients: Each capsule contains
60mg of concentrated Ginkgo Biloba Leaf Extract derived from 50 times the weight of Ginkgo Biloba leaves, and includes 24% Ginkgo flavoglycosides and 6% terpene lactones;
100mg of Phosphatidylserine 50% Complex (from Soy lecithin), containing 50mg of Phosphatidylserine;
100mg of Citicoline (CDP-Choline = Cytidine Diphosphate Choline)
There is no additive, preservative, or artificial coloring.
Main Benefits: Strengthen memory, enhance concentration of the mind, prevent deterioration of brain function, anti-aging, prevent dizziness, headaches, chronic fatigue syndrome (CFS), etc., and improve symptoms of rhinitis. It can also strengthen the immune system and suppress bad cells. For young people, it can help improve their grades. For beauty, it can brighten the skin and prevent wrinkles.
Packing: Each bottle contains 60 capsules.
Suggested Usage: For health maintenance, take 1~2 capsule(s) twice times per day before or after meals. For those in poor health, take two capsules three times per day.
Healing Crisis: As Ginkgo can detoxify and normalize body functions, some users may feel some discomforts during the first two weeks. They may experience diarrhea, dizziness, headache, joint pain, or acne. Continue for two weeks and these symptoms will fade away automatically.
Consult your doctor before using this product if you are under 18 years old, pregnant, nursing, have a bleeding disorder, or on anti-coagulants. Discontinue use two weeks before surgery.
---
Testimonials from users of Ginkgo PC will be included in future updates.
---
This Web page and all linked pages are designed and developed by Dr. Gilbert Ng. Email: gng@rejuveno.com
Copyright © 2013. All rights reserved. No part of this document may be reproduced by any means or in any form without permission from the author.